Care. Compassion. Quality. In the comfort of home.
Welcome to Prairie Ly Mobile Veterinary Care!
A Winnipeg mobile vet providing non-emergency medical care and in-home euthanasia services for dogs and cats in the comfort of your home. Save time and take advantage of a more convenient and stress free way for your pet to see the vet while remaining in their most familiar environment.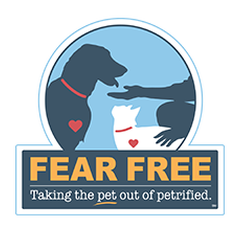 We Are
FEAR FREE
Certified!
Very caring and thorough. Explained everything very clearly. Highly recommend
I cannot say enough great things about this company. They are without a doubt the best vet service I have dealt with. I have an 11 year old border collie named Nala that we rescued. She has issues with going in a vehicle and also refuses to go in a kennel. They helped my dog get the care she needed and I am forever grateful. I would recommend Amber and her services to anyone in able to get their animal to an actual clinic.
Alexa Mackintosh
11/08/2023
Dr. Ly was so gentle and compassionate. She made a horrible situation better.
She was so amazing and comforting. We could not have asked for a better way to have closure in our home with our fur baby.
We used Dr Ly's services to euthanize our beloved 14 year old cat recently. Dr Ly's compassion and calmness are unparalleled to any vet I've ever seen in my 40+ years. We will be using her ongoing veterinary services for our remaining cat, simply because fear free and in-home is the very best for our remaining cat too. I truly cannot sing her praises enough. Her assistant is also very quick with email replies and is very pleasant. Please do yourself a favour and use Dr Ly's services for your beloved animal companions. Thank you Dr Ly! 💖
Amber was an exceptional vet. She was compassionate and caring in a way most vets simply just are not. Thank you Dr Ly.
Charlotte Missyabit- Genaille
14/06/2023
very professional and it makes a difference to your fur baby when getting an exam at home less stress also
Dr Ly and her assistant Kelley are passionate, caring professional and extremely helpful.
Dr. Amber was so gentle and helped us say goodbye to our beloved Henry with a sweet spirit and grace. I met her sobbing as soon as she opened her car door- sorry Amber - but you were so patient, kind and lovely❤️❤️ Henry went so peacefully surrounded by love and family💕 thank you so much Amber
Saying goodbye after 16 years was painful but being at home with her family and the rest of her pack made Gooey's passing peaceful and tranquil. Thanks from the bottom of our hearts ❤️
Monday 9:00 am – 4:00 pm
Tuesday 9:00 am – 4:00 pm
Wednesday 9:00 am – 4:00 pm
Thursday 9:00 am – 4:00 pm
Friday 9:00 am – 4:00 pm
Saturday – CLOSED
Sunday – CLOSED
Box 418
35-2855 Pembina Highway
Winnipeg, MB R3T 2H5

We provide in-home veterinary services to all of Winnipeg and surrounding areas.
**If your pet requires emergency care, please take them immediately to the nearest emergency animal hospital.**
Winnipeg Animal Emergency Hospital (24 hour emergency care)
Phone: (204) 452-9427
Bridgwater Veterinary Hospital & Wellness Centre (24 hour emergency care)
Phone: (204) 452-0911